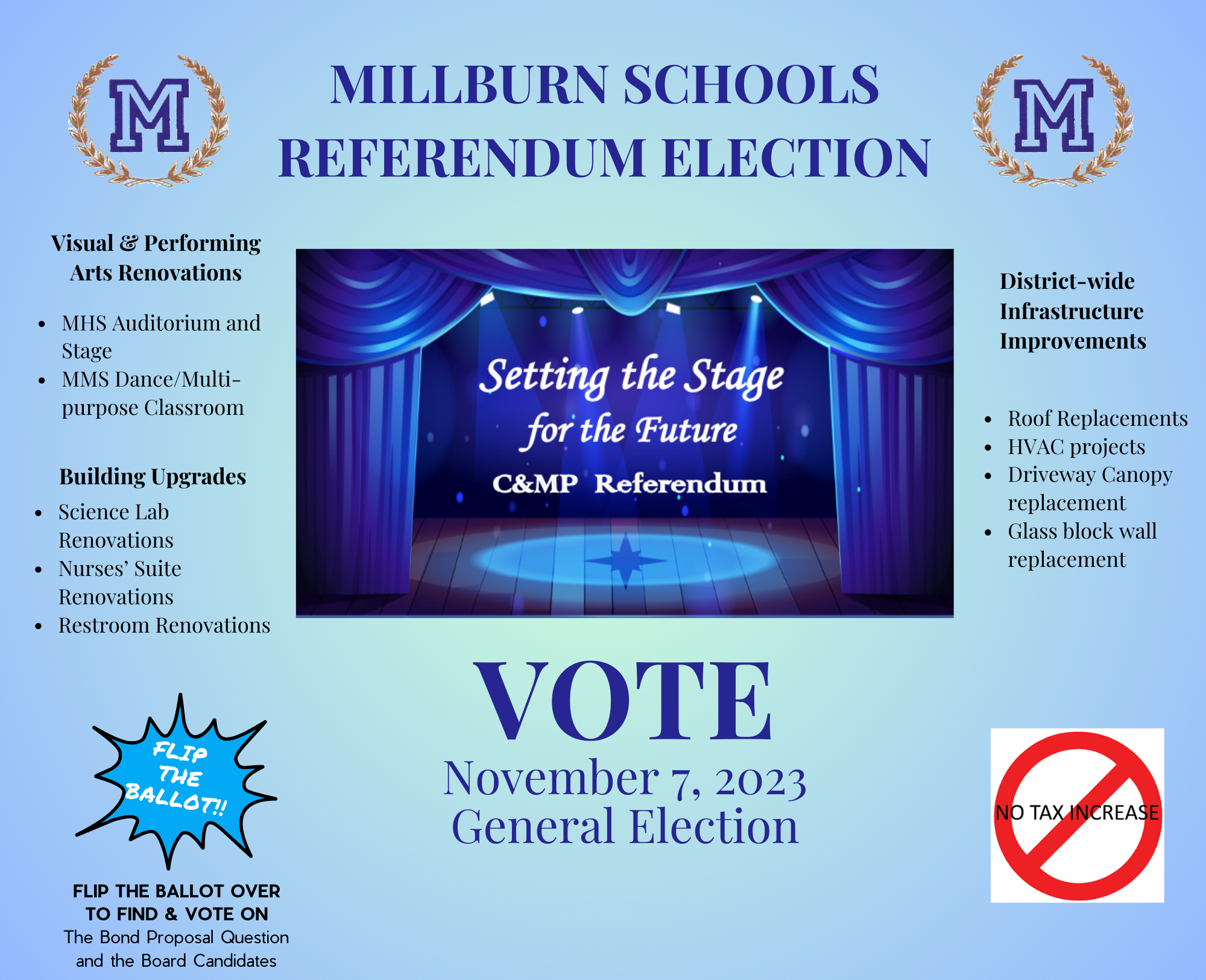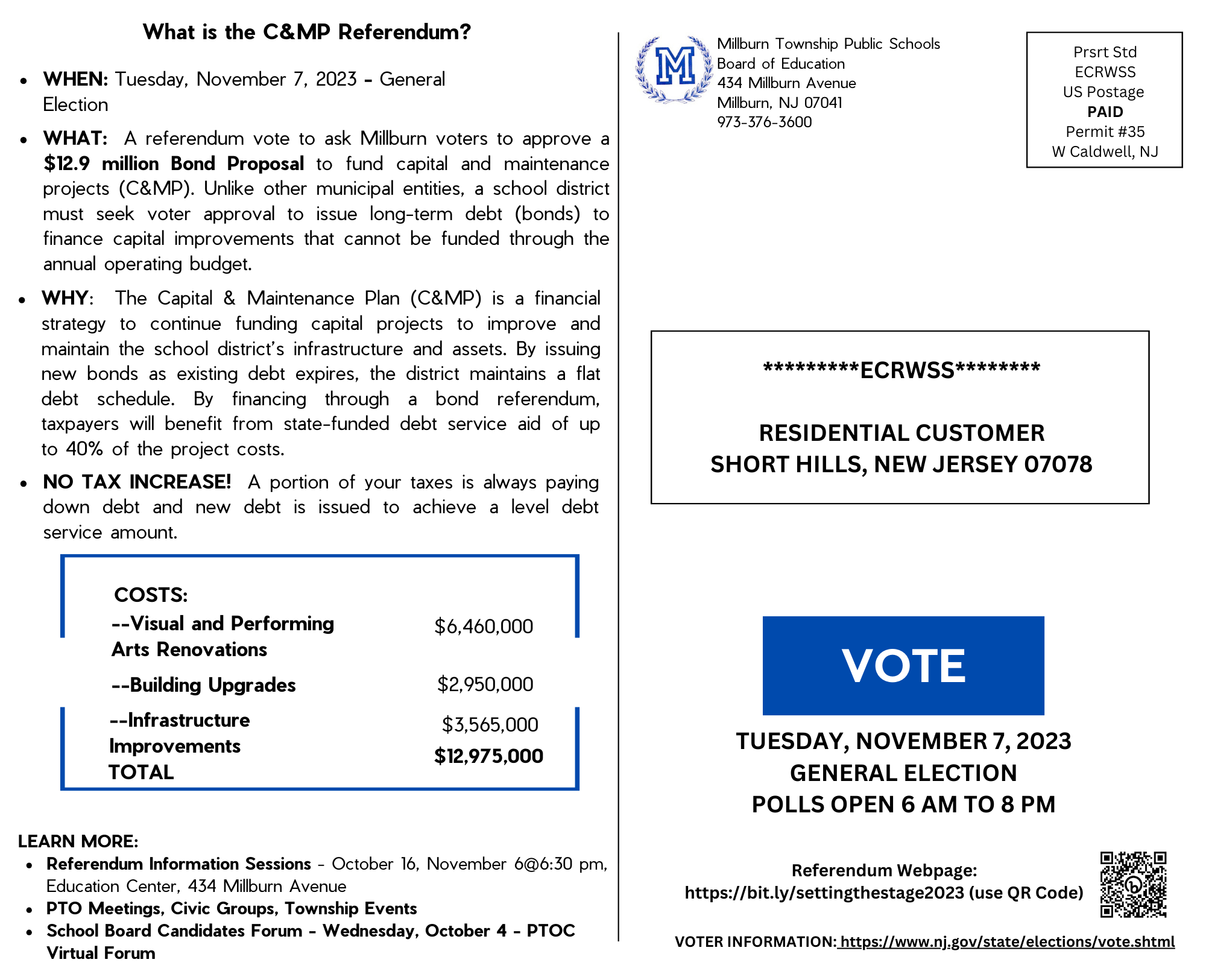 C&MP is the Millburn School District's Capital & Maintenance Plan to improve and maintain our facilities for the future.
C&MP is a long-term financial strategy to fund capital projects that cannot be funded through the operating budget by issuing new bonds as existing debt expires to to address the capital and maintenance projects as delineated by the long-range facilities plan of the district.
C&MP funding through a referendum provides the district with 40% of debt-service** aid from the state, reimbursing the district of 40% of the funds. By keeping a flat debt schedule, the district maintains the same level of debt as in prior years so there is no additional debt-service cost to taxpayers. (**Debt Service: taxes directed to cover the repayment of principal and interest from bond sales)
C&MP is a Referendum Vote: November 7, 2023 as part of the General Election. Voters will be asked to to approve a $12.9 million bond proposal that will fund the projects listed above.
C&MP, if passed, will fund Visual and Performing Arts Renovations - including the MHS Auditorium and stage (built in 1956), renovate science labs, 2 nurses suites and restrooms. Additional infrastructure improvement projects included roof replacements, HVAC projects, the driveway canopy at Washington School, and a glass block wall replacement at Hartshorn.
What is a Referendum?
A bond referendum is when a public school district seeks voters' approval to issue long-term debt (bonds), typically to finance capital improvement projects. The 2023 Referendum is a continuation of the school district's ongoing plan for funding capital and maintenance projects. (C&MP)